Thomas Kochs
Managing Director at Corinthia Hotels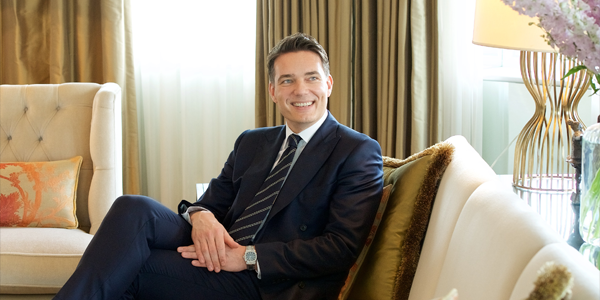 Thomas started his role at Corinthia London as Managing Director in May 2017, where he is responsible for managing Corinthia's flagship property which opened its doors on Whitehall Place in 2011.
He joined Corinthia London from the Hotel Cafe Royal, where he was Managing Director for just over a year. Prior to this, Thomas was the well-known face of Claridge's, where he was Managing Director from 2010 to 2015. He originally joined the Maybourne Hotel Group in 2005, and rapidly rose through the ranks, proving himself as an inspired leader, operating in key roles such as Hotel Manager, Food & Beverage Director, and Head of Events & Groups across the portfolio of The Berkeley, The Connaught and then Claridge's.
In his spare time Thomas enjoys international travel, fine food and wine, and regularly working out at the AMP gym (where he is a shareholder).